There are endless possibilities with collaborative robot applications – Here is an overview of just some of the most common deployments:
By combing smart tooling, easy to program robots we can not only solve most applications but we can provide a flexible and cost-effective automation solution to help manufacturers grow!
Cobotic solutions from WMH Robotics don't just improve the efficiency of your workforce, they can be set-up & programmed for literally 100's of applications. Saving you time & money with flexible purchasing options.
Flexible Deployment for faster ROI
Easy to Programme & Reprogramme
Collaborative and safe
Easy to Set-up and use
Flexible Deployment for faster ROI
Easy to Programme & Reprogramme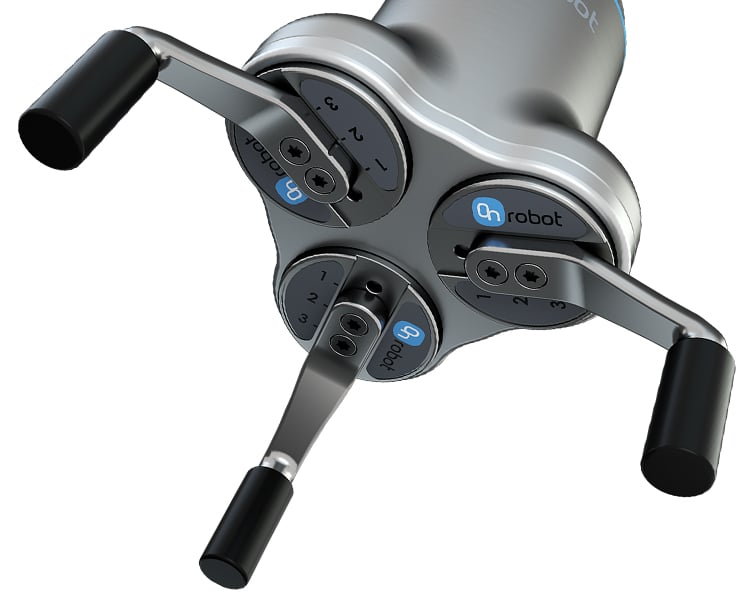 We have the vision of simplifying robotic deployment by providing a wide range of products that not only work together but solve real-world applications out of the box. Collaborative robotics is a quick growing market, mainly driven by the ease of use and the number of applications that can be solved without the requirement of bespoke design and manufacture.  By removing this component, we can reduce the lead time, reduce the costs and provide a flexible, easy to program automation solution to tackle manufacturers challenges.
To aid manufacturers to start their automation journey we have invested heavily in a dedicated showroom and application lab. This is so you can 'try before you buy' and be confident that the solution will work in your process.  Get in contact today to book your visit
WMH Transmission and WMH robotics is part of the Dexis group. By combining products and services from our sister companies in the UK we can provide a one stop shop for all manufacturers requirements: