Off the shelf accessories help add those finishing touches to an application. Whether it's a modification to a gripper, cable management or simply protection for your pendant, we have you covered!
We have a wide range of options on how you can deploy your cobot and ultimately what it bolts too. From standard stands, posts, custom trolleys with Bosch Extrusion or even frameworks, anything is possible at WMH.
Talk to us about your options.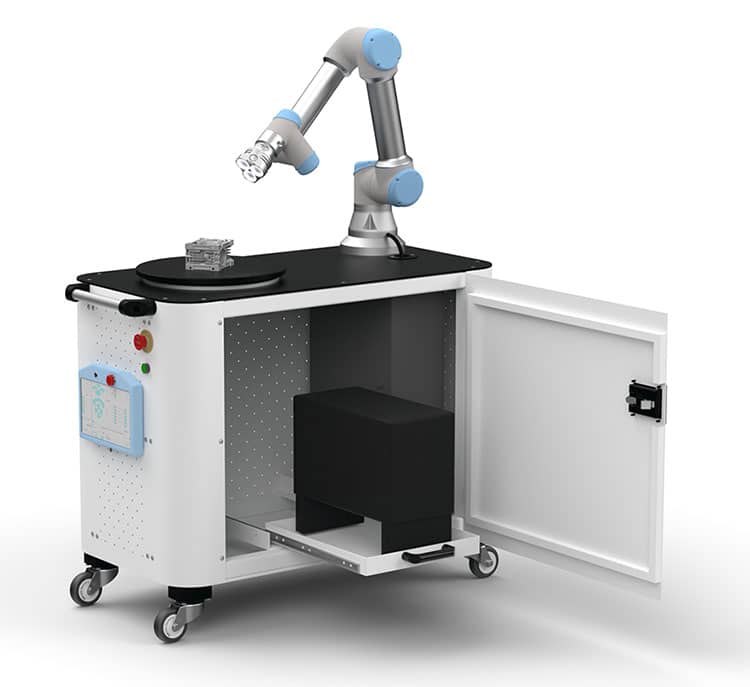 Pendant Covers & Screen Protectors
Protect your investment with purpose-made pendant covers and screen protectors. This helps reduce downtime by protecting the pendant from light bumps, knocks and drops, just like you would with your mobile phone.
Pendant covers & screen protectors are carried in stock.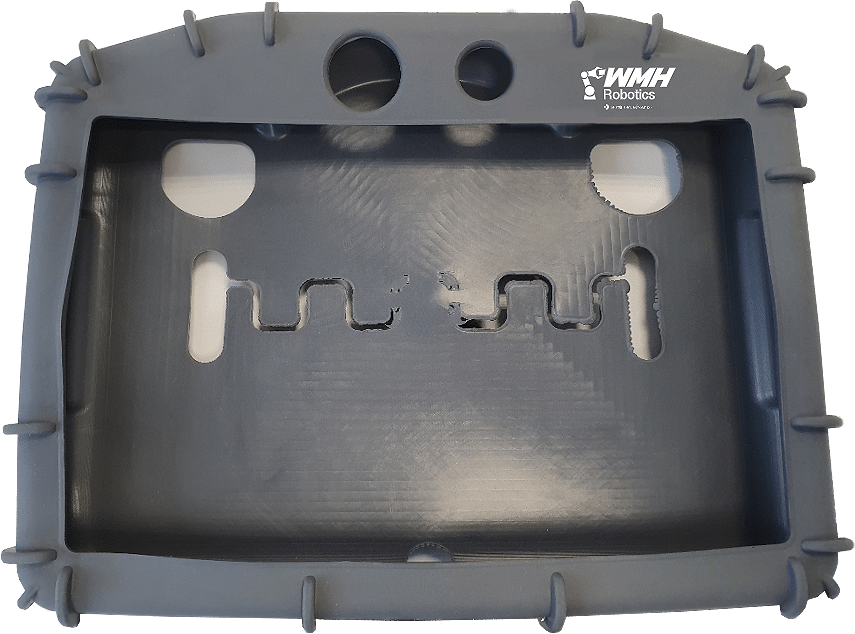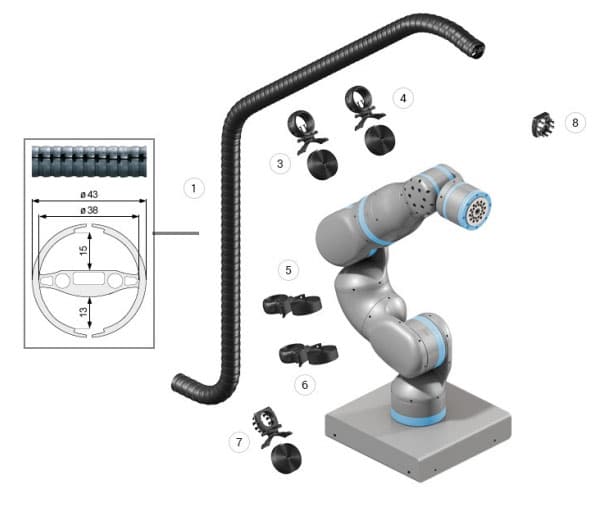 WMH has teamed up with IGUS UK to offer their wide range of cable management systems, known as 'dress kits' with all of our Cobots.
When cabling is required at the tool flange, it is important that the movement of the robot does not damage the cables, therefore a dedicated channel for these not only keeps them safe, but it cleans up the installation of the robot.