Cobots (Collaborative Robots) are easy to programme, fast to set up and enable flexibility within automation.
There are many reasons why you should deploy Cobots in your work place…
Cobots have been designed to work side by side with your operators and can be mounted almost anywhere. Unlike an industrial robot, Cobots do not require guarding (after risk assessment).
The safety system used for the Universal Robots range is approved and certified by TÜV (The German Technical Inspection Association).
Universal Robots are quick to set-up and reduce deployment time from weeks to hours. An untrained operator can typically unpack the robot, mount it and programme a simple pick and place task within an hour.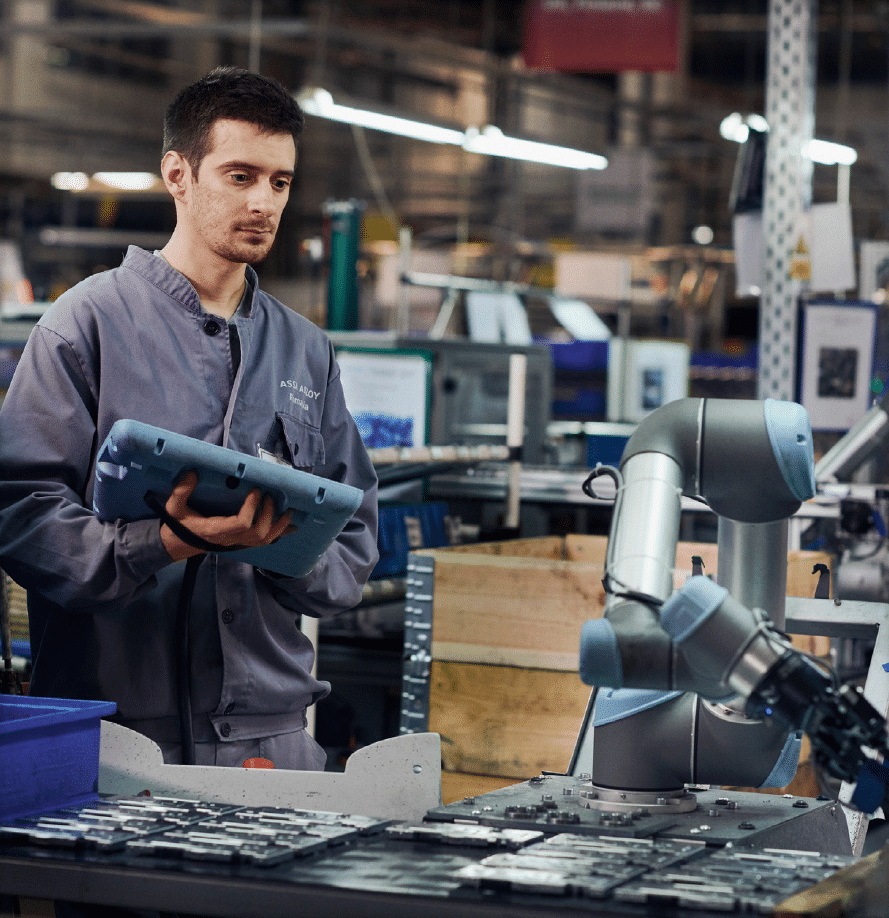 With the large array of off-the-shelf tooling, stands and tracks approved by Universal Robots (UR+), you can quickly configure a complete solution for your application. This means that you can typically place an order one week and be deploying the Cobot on the next.
Traditional robots are deployed to do only one task. Cobots are lightweight and are easy to re-deploy to multiple applications, all without changing the production layout. This gives you the ability to automate even small batch runs.
Human-Robot Collaboration
It is important to understand the value of the Human-Robot partnership. Dull, Dirty and Dangerous tasks are where you can alleviate some of work load for an operator, allowing them to concentrate on the skilled and more rewarding parts of their role.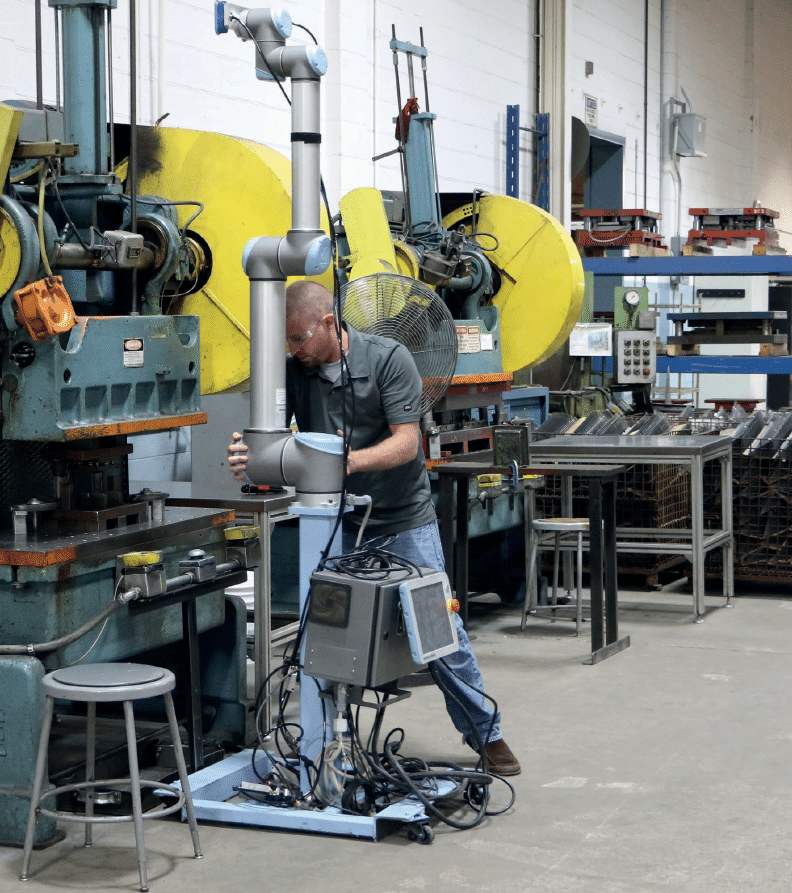 The Universal Robots software enables operators with no prior programming experience to quickly setup and operate their Cobots. You can access Online learning/training courses through the UR Academy, utilising plug & play software for tooling and other 3rd party hardware via the UR+ programme.
Setup time is fast and the return on investment (ROI) is typically within 6-12 months. Which is due to there being no requirement for an integrator in most cases; allowing for lower overall cost and time implications.
We provide the support and encourage businesses to take ownership, as tasks for the Cobots can evolve with a company's future needs and requirements.