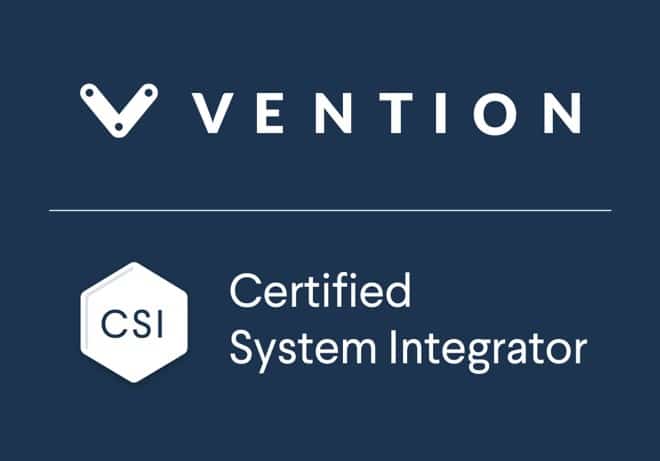 We are the first Vention Strategic Systems Partner in the United Kingdom!
Providing customised framework solutions to solve applications quicker
Go from design to deployment faster and more efficiently with 1000+ modular parts. Designed by engineers to seamlessly snap in place, Vention takes you from browser to factory floor in days...
Discover the Vention Manufacturing Automation Platform (MAP):
Vention is a browser-based automation platform that allows you to design your equipment in minutes. Drag and drop parts into your design, and see the price and assembly time in real-time
WMH Robotics can deliver, assemble and train you on your solutions alongside our Universal Robot offering and training programs. We will support the whole system and ensure you are producing!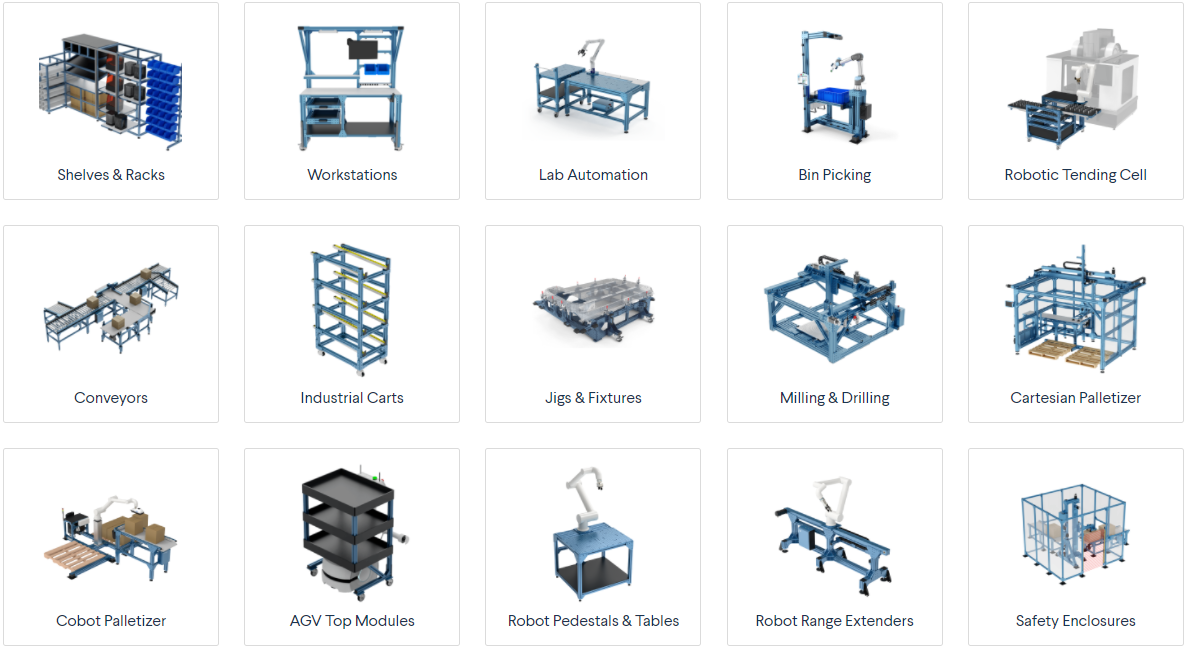 Cobot Deployment With Vention
The Vention MAP platform, allows us to provide a visualisation of your Universal Robots deployment so you know what you are receiving.
With the ability to add EOAT, perform reach studies and add in your CAD files, we are able to show you your system, how it will work and make modifications quickly.
By removing the requirement for qualified and expensive CAD engineers, we can keep the cost out of your project meaning quicker deployment, lower costs and faster ROI's.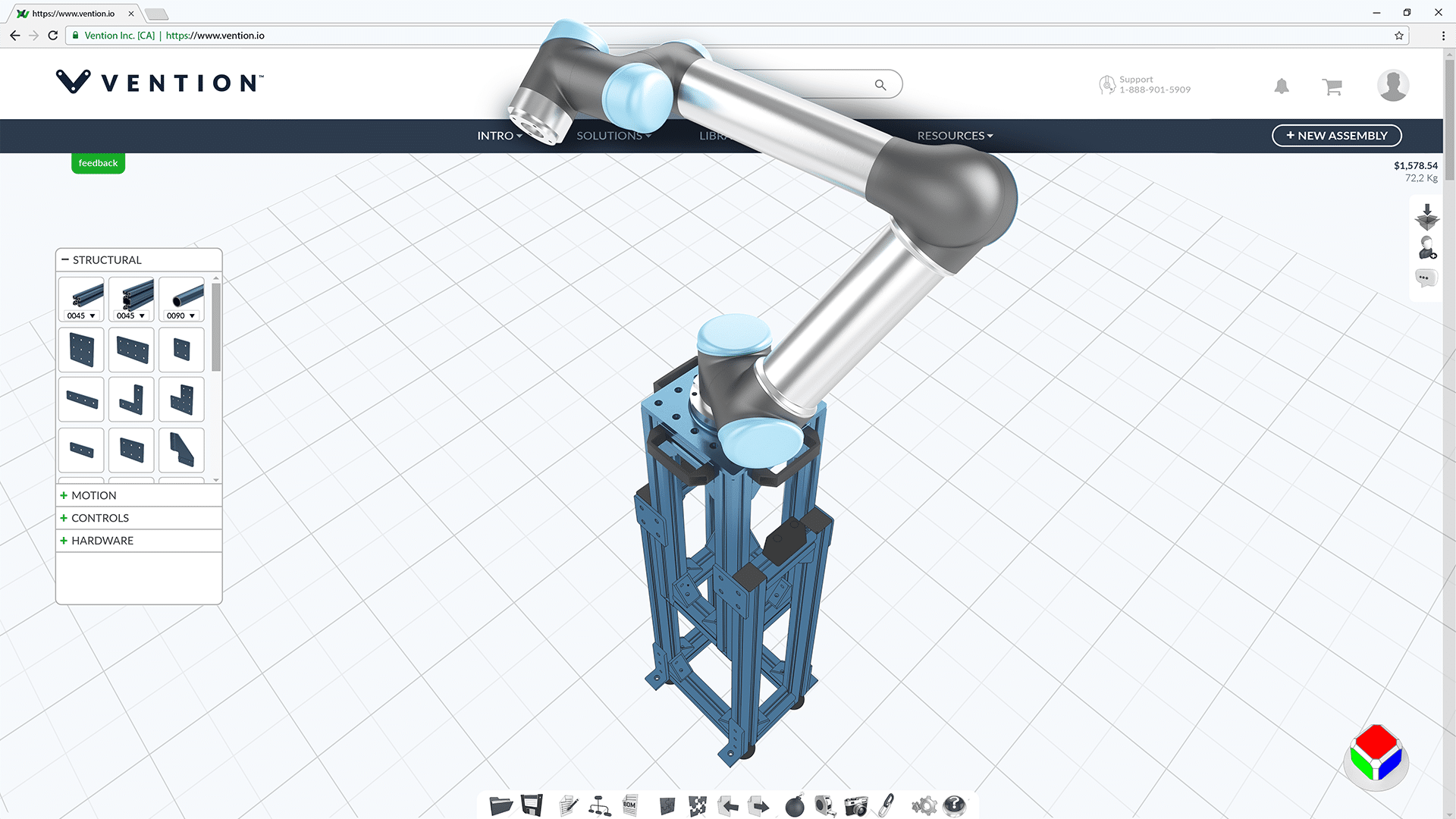 As a Universal Robots direct, preferred distributor and the only Vention CSI partner in the UK, we can provide you with a one-stop automation solution like nobody else:
Whole solutions using off-the-shelf components

Fully build and commission your Vention designs

Provide training on the whole solution - Framework, Robot & Tooling!

Application and technical support throughout your deployment process

Priced exactly the same as you see on the platform (sold in GBP)
How to order Vention & UR with WMH Robotics
WMH Robotics works with you to ensure your production challenges are met with flexible, simple and cost-effective collaborative automation solutions.  Your success is our success and by working in partnership with our clients we can grow together!
Design - Using the Vention MAP platform or through one of our sales team to solve your application

Flat-Pack or built - Decide if you want one of our expert engineers to build your Vention equipment or do it yourself!

Review - Review your application, calculate ROI and work with us to ensure a successful deployment

Order - Order your whole Vention, Universal Robots and UR+ components directly from WMH Robotics - We will ensure compatibility and you will pay the price seen on screen! 

Deploy - Bolt all of your equipment together and power on! Typical deployment is under 1 day...

Train - Our expert robot team will come to your site and provide training on your whole application, not just the robot.  This will ensure you have the skills to run, optimise and get the most from your investment!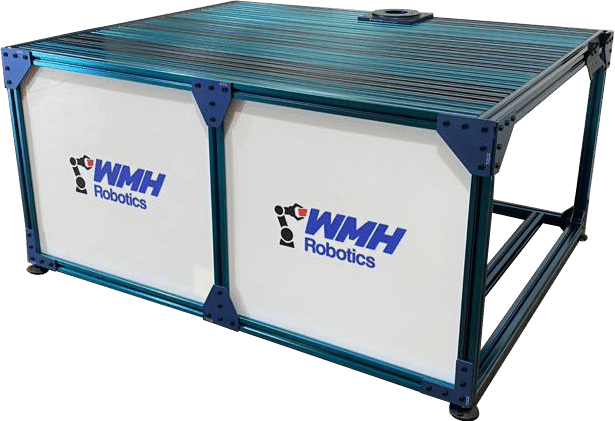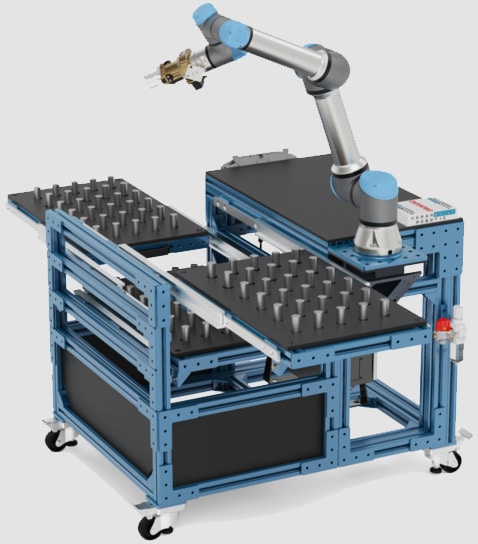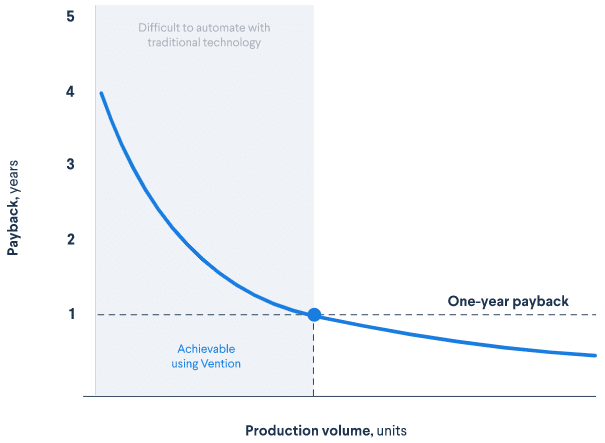 Accelerate ROI of your automation investment
Automate low-volume, high-mix production profitably with Vention's plug-and-play industrial automation components.
Because Vention clients have no need for complex integration or custom software development, they typically earn a return on their automation investment within one year.