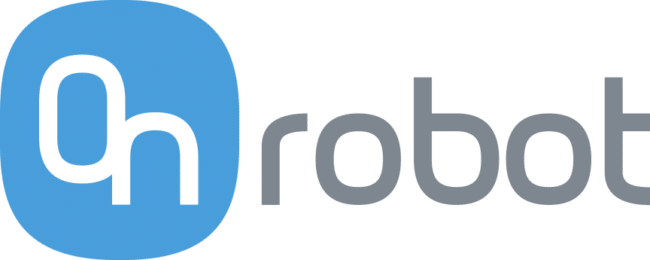 At WMH-Robotics we don't just sell robots or tooling. We provide you with all the tools required to solve your collaborative applications, no matter your industry or application type.
Working closely with OnRobot we are able to offer the most comprehensive EOAT system on the market which combined with our other products and robots can solve many applications 'off the shelf'. Ultimately this reduces deployment time, reduces costs and provides manufacturers with smart & flexible automation systems.
Complete, easy-to-program, collaborative parallel gripper gets to work fast in a wide range of applications.

Strong parallel gripper is easy to deploy in tight spaces and handles even demanding payload requirements.

Get fast ROI with a single flexible, intelligent, and precise gripper that can be easily customized and adapted for many different tasks.

Ready for use almost anywhere, with IP67 rating for harsh environments.

40mm Stroke (1-39mm & 35-73mm)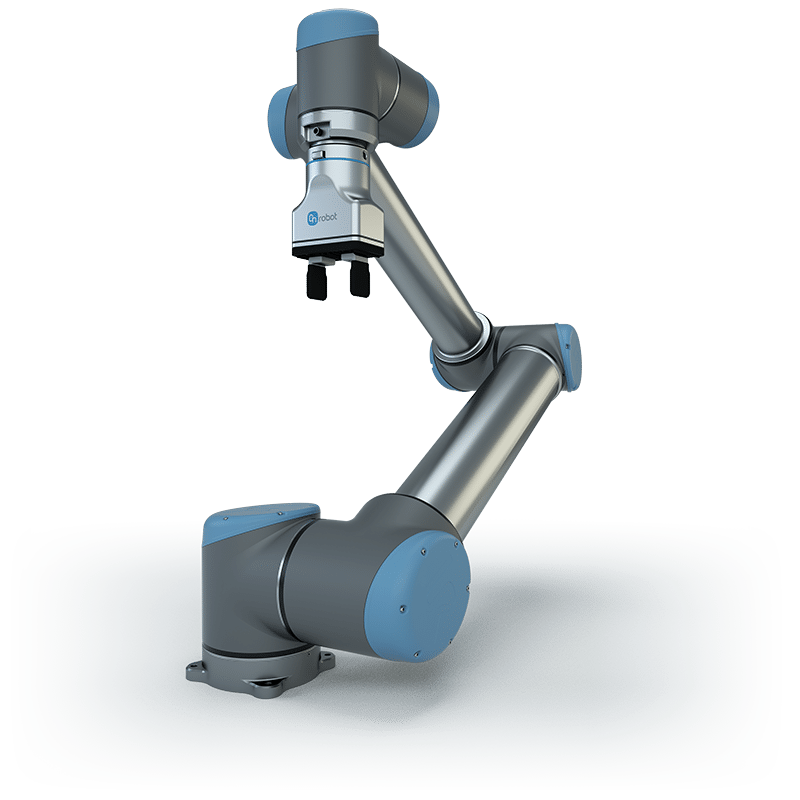 Self-generating vacuum grippers provide flexible deployment without the need for expensive compressed air.

Two channels provide the ability to pick two products simultaneously or 4 with a dual-bracket.

High customisability means your gripper can be easily modified to meet your requirements.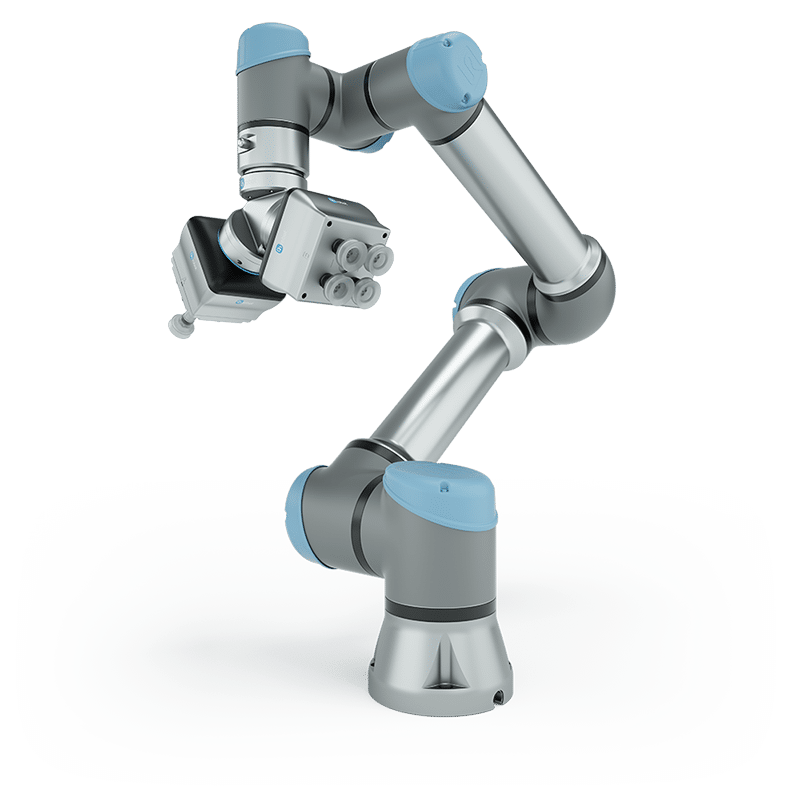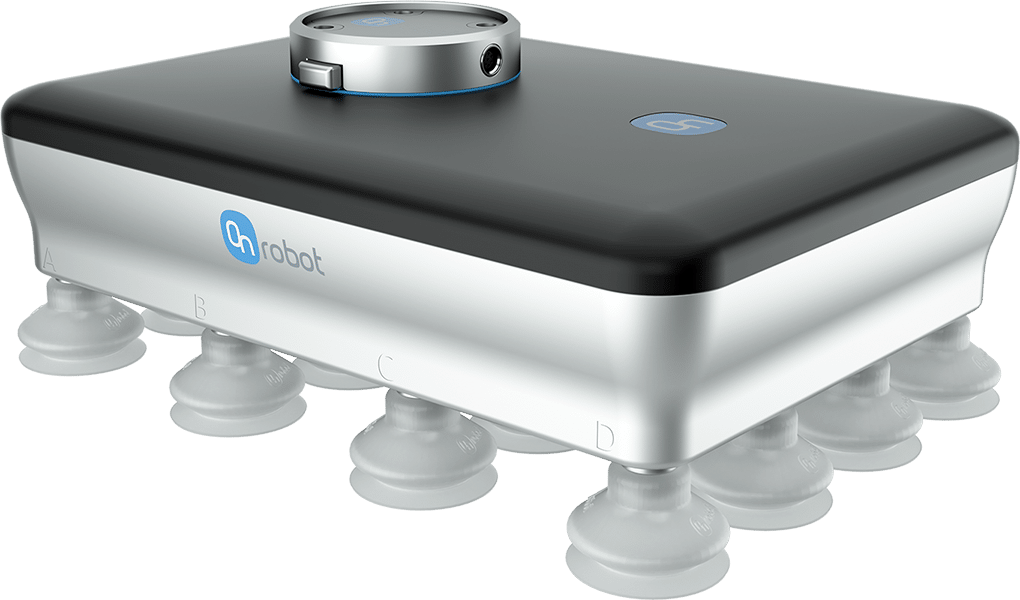 Save up to 90% on operating and maintenance costs with the new VGP20 electric vacuum gripper.
Compatible with UR via the Ur-cap, the gripper can pick up bulky, heavy-duty payloads of up to 20 kg while being intelligent enough to handle a wide range of items, including those with porous and non-porous surfaces.
The new VGP20 is a great fit when looking for a cost-effective add-on solution for collaborative applications in industries from cosmetics and electronics to pharmaceuticals and food and beverage.
Vacuum level control in %

No compressed air required
3FG15 – Three Finger Gripper
Flexible production - large-stroke optimizes CNC lathe-tending for multiple part sizes with a single 3-finger gripper.

Accurate centric positioning drives higher quality, consistency, and output with minimal programming.

Strong, stable grip with 3 contact points makes gripper fast and easy to redeploy for multiple processes.

Accomplish more with customizable fingertips to flexibly grip a wide range of part sizes and shapes.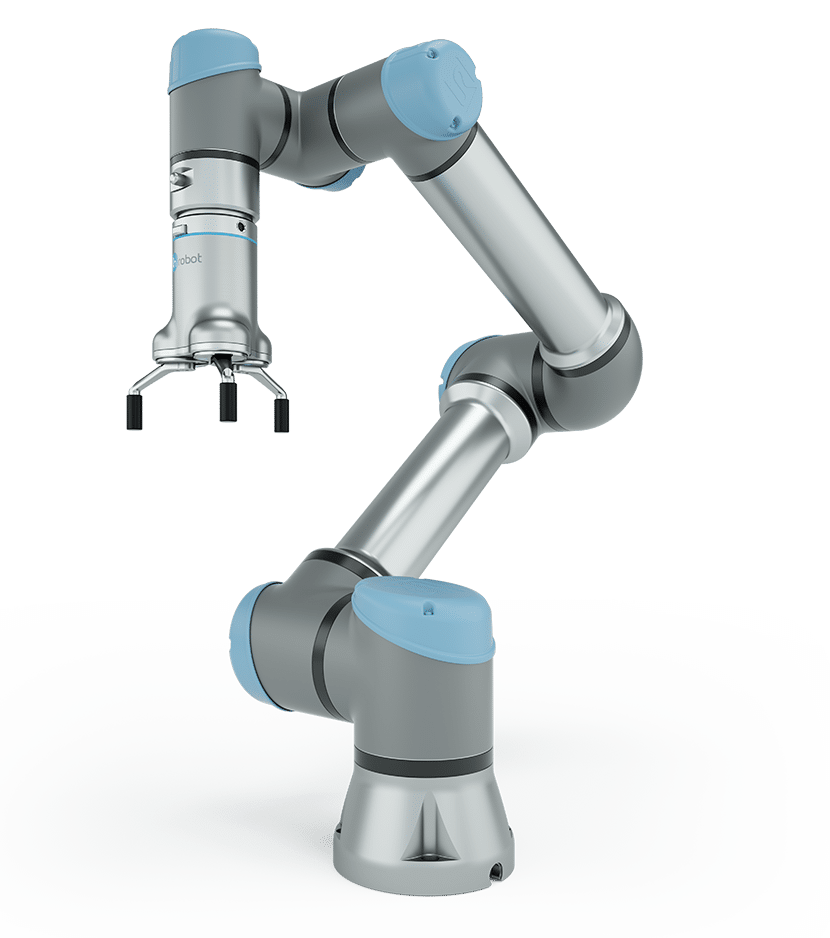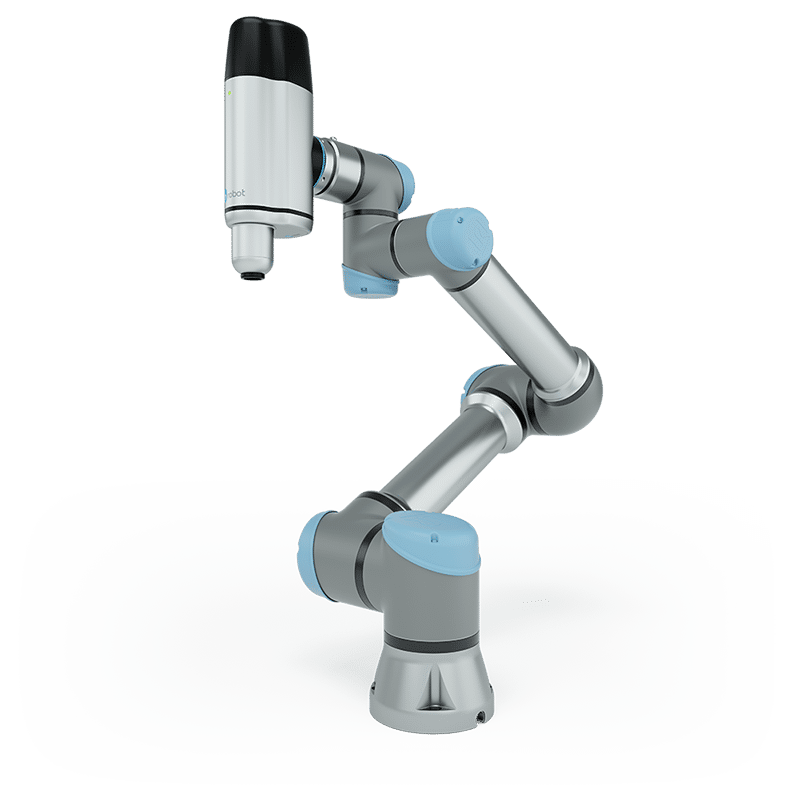 The worlds only truly collaborative and quick to deploy screwdriving system.

Easy out-of-the-box setup, programming, and deployment with UR+ Software.

Highly versatile and flexible, with fast changeovers for a wide range of screw sizes and lengths .

Precise torque control and intelligent error detection ensure quality and consistency.

Embedded Z-axis motion control simplifies programming, speeds setup, and improves quality.
Eyes – 2.5D Vision System
Quickly and easily add vision to robotic applications with one-picture calibration, fast programming and seamless gripper integration.

Affordable, efficient 2.5D vision offers depth perception for varying heights or stacked objects.

Flexible, adaptable vision system with on-robot or external mounting is ideal for almost any collaborative application.

Easily sort, pick and place unstructured applications with high reliability using any robot arm.

One-shot detection for multiple objects minimizes cycle time
Inspect objects using colour and contour detection—with or without a robot, and ensure consistent quality.

Automatic landmark enables dynamic working environments and mobile robot setups.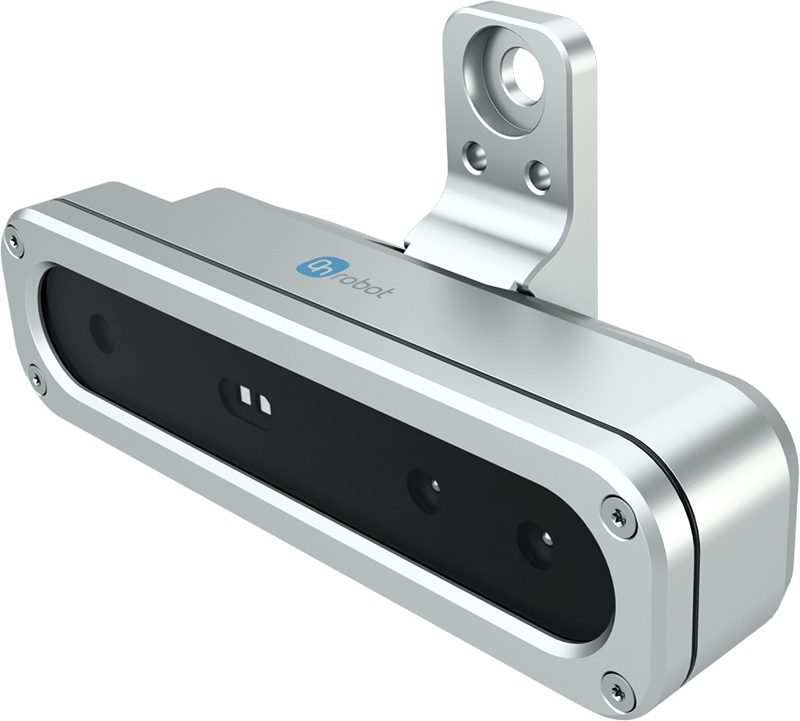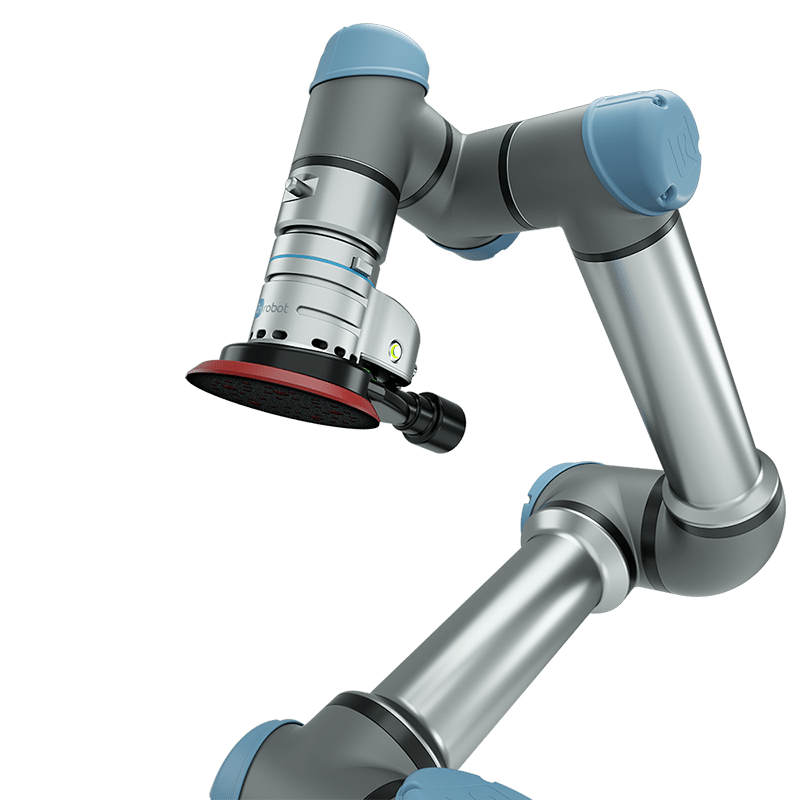 Easy to deploy and program right out of the box for sanding, buffing and polishing.

Complete package includes everything needed for immediate use on a range of parts and materials.

Fast, automated sanding Grit Changer reduces downtime and labour.

Electric tool (no compressed air) boosts efficiency and control
Intelligent and easier than ever to program with multiple options available.
Explore new possibilities for food and beverage, cosmetics, and pharmaceuticals automation with certified food-grade soft gripper.

Easily handle a wide array of irregular shapes and delicate objects with flexible silicon-molded gripper.

Safely handle fragile and delicate objects for higher production quality and reduced waste.

No external air supply means no dust, no noise, no complexity, and no additional costs.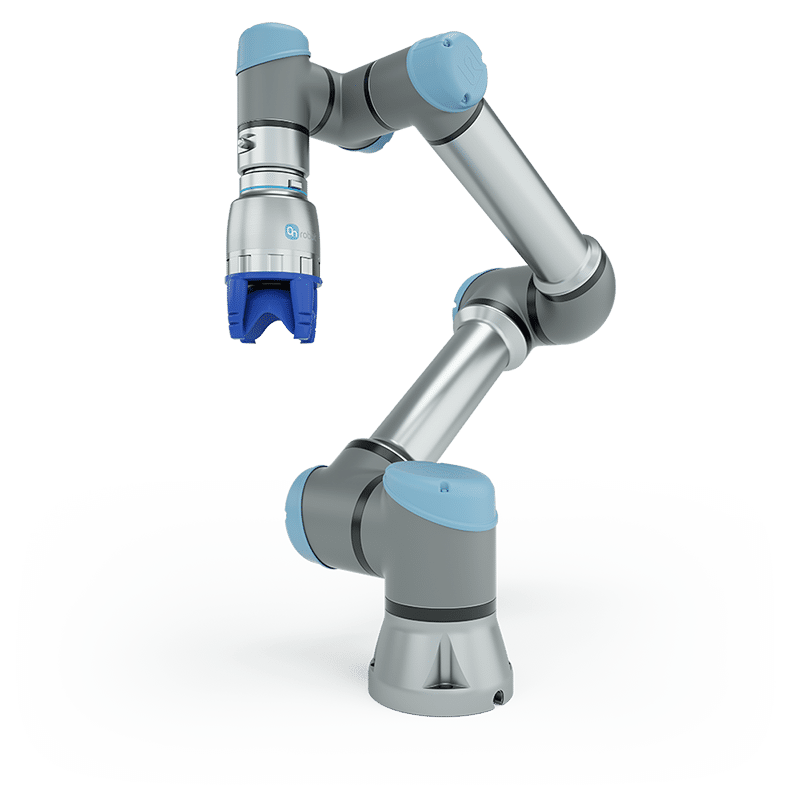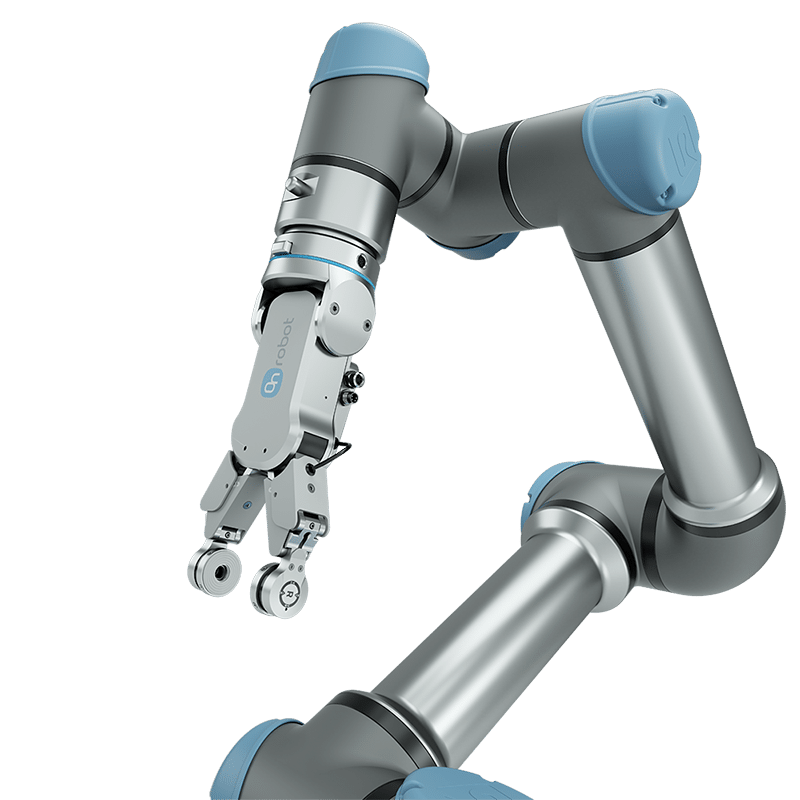 The RG2-FT is a state-of-the-art gripper with added sensing and intelligence. It has built-in force/torque and proximity sensor providing very precise automation.
This enables true collaboration with human operators, supporting them like a co-worker would. Insertion processes can be achieved faster and more precise.
This gripper can easily insert pins for instance, where humans would struggle. Due to the advanced sensor technology, during assembly the gripper gives the robot the ability to feel when the part has been mounted correctly.
RG2-FT offers high productivity, fast deployment saving engineering hours on integration.
Flexible sensor extends automation possibilities to processes that weren't previously possible.

High-accuracy sensor technology provides 95% better quality in insertion and assembly tasks.

Easy programming gets even complex polishing tasks up and running in less than a day.

Included as standard with the OnRobot Sander*