For Universal robots Cobotracks developed the "Linear Motion Kit". This kit has compatible software for the Universal robot which guarantees a plug & play solution.
For other cobot brands the "Linear Motion Axis" offers the solution to extend their range. Cobotracks uses the "Linear Motion Kit" as the base to offer customized solutions for each cobot application.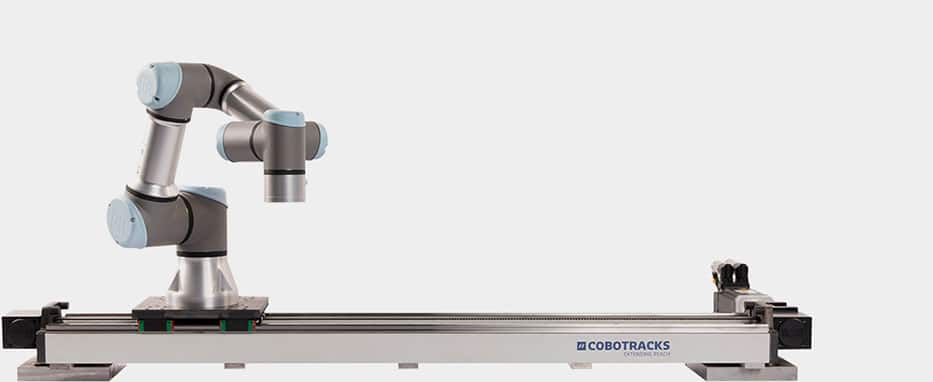 Models based on robot size:
3 different drive technologies available:
Toothed Belt - standard applications <3m

Ballscrew - slow speed /high accuracy

Rack & Pinion - 3m - 50m Length

All Systems  - servo driven
Higher stiffness and accuracy.

No additional support structure required.
Dedicated UR+ Cap to make deployment quick and smart!
Program with absolute or relative values.

Visualisation of track movement.

Robot movement during track movement with option to keep tool in fixed place.

Simply load onto the robot Via USB.

Fully compatible with other UR+ equipment, e.g. Grippers.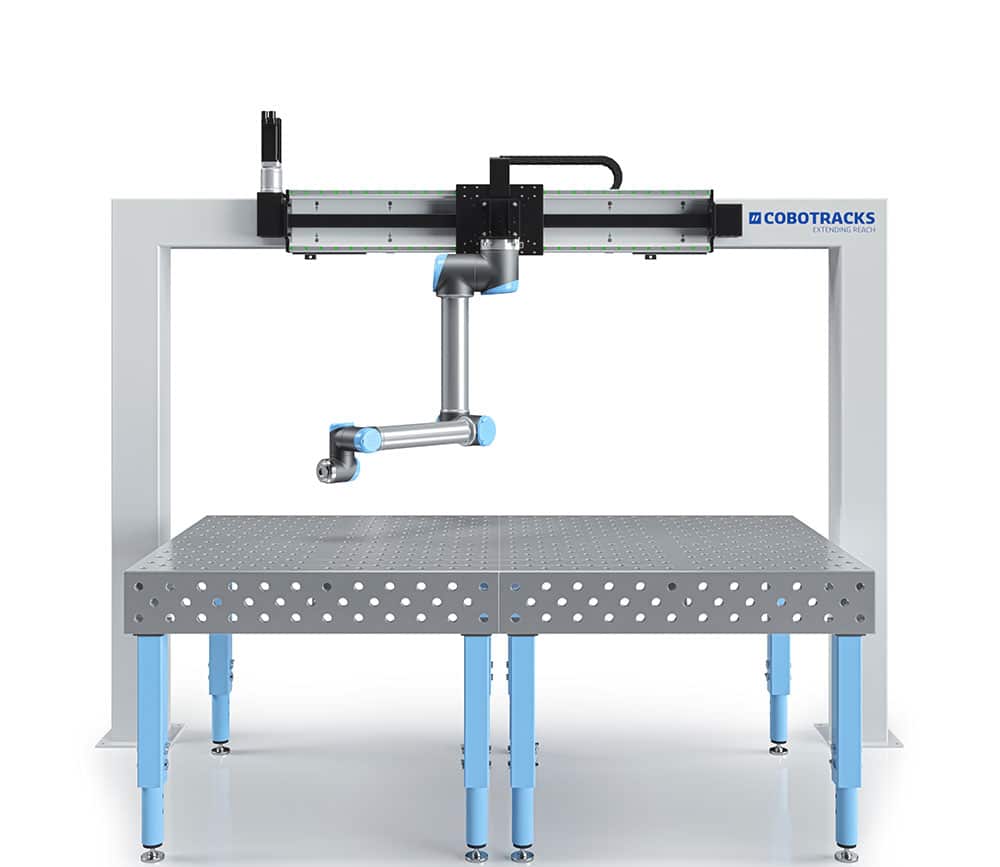 Cobotracks LMK – Customised Solutions
Limitation of maximum speed.

Additional input from safety scanner.

UR cap in line with custom solution.
Folding Bellows (additional protection).

Additional carriage for robot controller for long lengths.

OEM branded solutions possible.

Stress-tested designs, ready to plug and play!