Reduce waste and increase accuracy by using a universal robot for dispensing applications.
A collaborative robot can add flexibility, efficiency, and freedom to your gluing, sealing, painting, and other dispensing tasks. The e-Series robots offer built-in force/torque sensing for consistent flow and precise placement to reduce waste and scrap.
It's easy to move our flexible, lightweight robots to the areas where you need application support. When the task is finished, you can re-purpose and re-deploy the robot to other areas in your production.
Improve workplace safety by allowing a robot to handle dangerous tasks. If the robot comes into contact with a person, our patented technology limits the forces at contact. UR robots can also be programmed to operate in reduced mode when a human enters the robot's work area and resume full speed when the person leaves.
Key Benefits of Using Cobots for Dispensing:
Constant speed – Provides a consistent path with no peaks or troughs even through curves.

Constant trajectory – you will dispense in the same place, every time.

Repeatability - Ensuring quality is maximised and achieved on every part.

Validation – We can check that the right amount of product has been dispensed.

Reduced waste – Due to the consistency, robotic dispensing systems see notable savings on material wastage.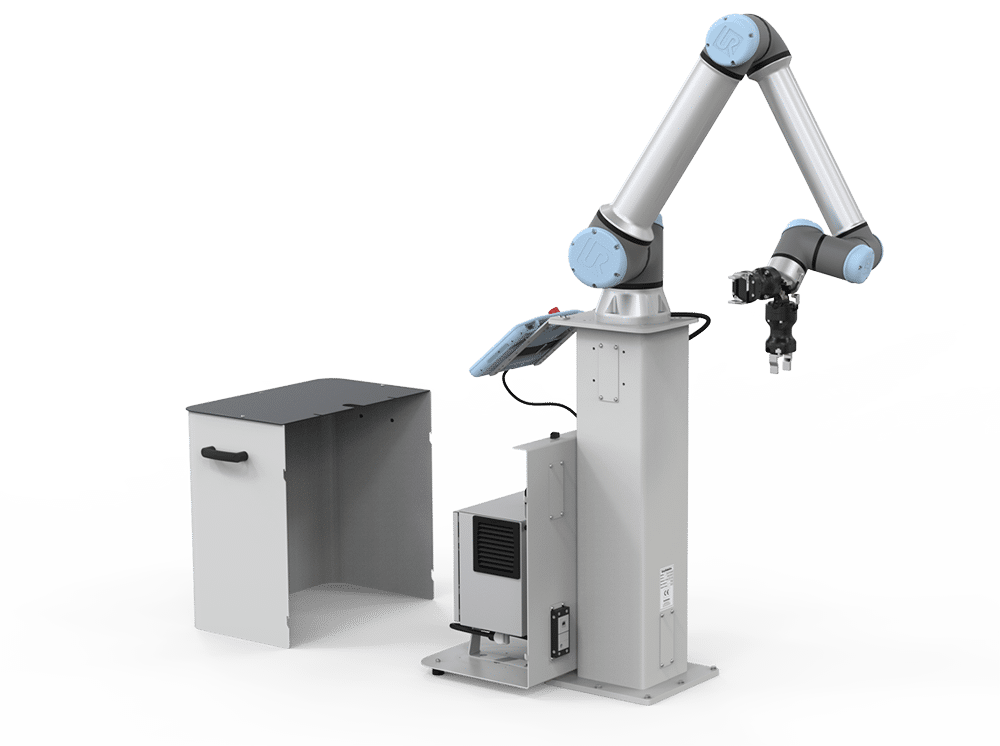 3 key tips to deploy
a successful dispensing application:
Really understand your material - it's characteristics and behaviours helps us specify the best equipment for the job.

Repeatable fixturing – Making sure your product is always in the same place means you will see consistent results 24/7.

Proven process – try before you buy, make sure the equipment can handle your product and that the paths are possible.