Cobots are shaping the educational environment by providing students the opportunity to learn hands-on with robotics.
With simple programming, quick-change tooling and a wealth of resources available, there has never been a better way to engage the class of tomorrow - today!
Interactive Learning Environments
An on-line platform for students to learn the basics before even turning on the robot. The Universal Robots Academy provides online modules, where you can virtually master the robot at your own pace.
Collaborative Interaction
The Collaborative nature of Universal robots, allows students to interact like never before with automation. Little space is required for deployment which means the robot can be used more, wheeled around and even be the focal point of the class with students gathered around.
Easy to use, intelligent tooling can be swapped around in seconds and variables such as stroke altered on the teach pendant. With a UR Cap software package, tools can be up and running in minutes Meaning less time setting up and more time learning.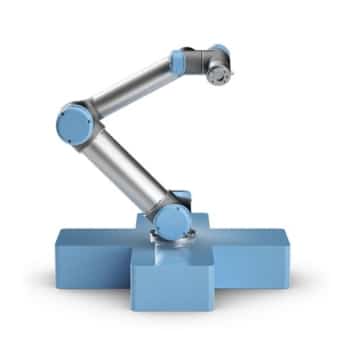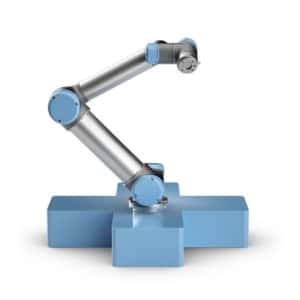 UR Cobots In The Classroom:
Educational discounts on ALL of our Robots and accessories.

Visit our showroom to get hands-on with the robots and tooling to help you specify the right setup.

Expert guidance on specifying the right equipment and the ability to add later!

Free educational starter kit (see image).