Preserve your cash flow while acquiring and managing your business's robotic equipment with flexible financing solutions from our partner DLL.
Customisable payment solutions help businesses control their costs while optimising the usage of capital assets and expenditures.
Benefits of Asset Finance
Experience lower costs - We effectively eliminate the middleman and the associated costs.

Enjoy payment flexibility - Pay less in the beginning and pay more near the end of the term, pay more during peak season or delay payments to meet potential budgeting constraints.

Conserve business capital - By leasing, you can keep your cash and credit lines intact for important business initiatives — expansion, headcount and improvements.

Simplify equipment upgrades - Return equipment assets and replace them with newer, more efficient models, while continuing with one manageable monthly payment.
Keen to discuss your Finance options? Get in touch below:
Types of Finance Available
Equipment users have access to the latest versions of equipment, without the hassle of ownership. By simply paying a fixed amount per month for usage, the equipment user gets the flexibility of being free to extend, purchase the equipment for a fair market price, return, or upgrade it, at the end of the term.
Equipment users put down an initial deposit and then make monthly payments for a fixed period, at the end of which they automatically become the legal owner of the equipment.
A finance lease has similar characteristics to a hire purchase agreement, as the usual outcome is that the equipment user will become the owner of the asset at the end of the term. There may be tax benefits for the user to lease equipment rather than purchase it, and this may be the motivation to obtain a finance lease.
| Robot | Operating Lease | Hire Purchase* | Finance Lease |
| --- | --- | --- | --- |
| UR3e | £358.46 + Vat P/M | £337.05 P/M | £373.23 + Vat P/M |
| UR5e | £423.80+ Vat P/M | £398.48 P/M | £441.26 + Vat P/M |
| UR10e | £556.23 + Vat P/M | £523.00 P/M | £579.15 + Vat P/M |
| UR16e | £610.97 + Vat P/M | £574.47 P/M | £636.15 + Vat P/M |
All examples are based on a period of 60 months
*Hire Purchase requires 10% deposit and VAT paid upfront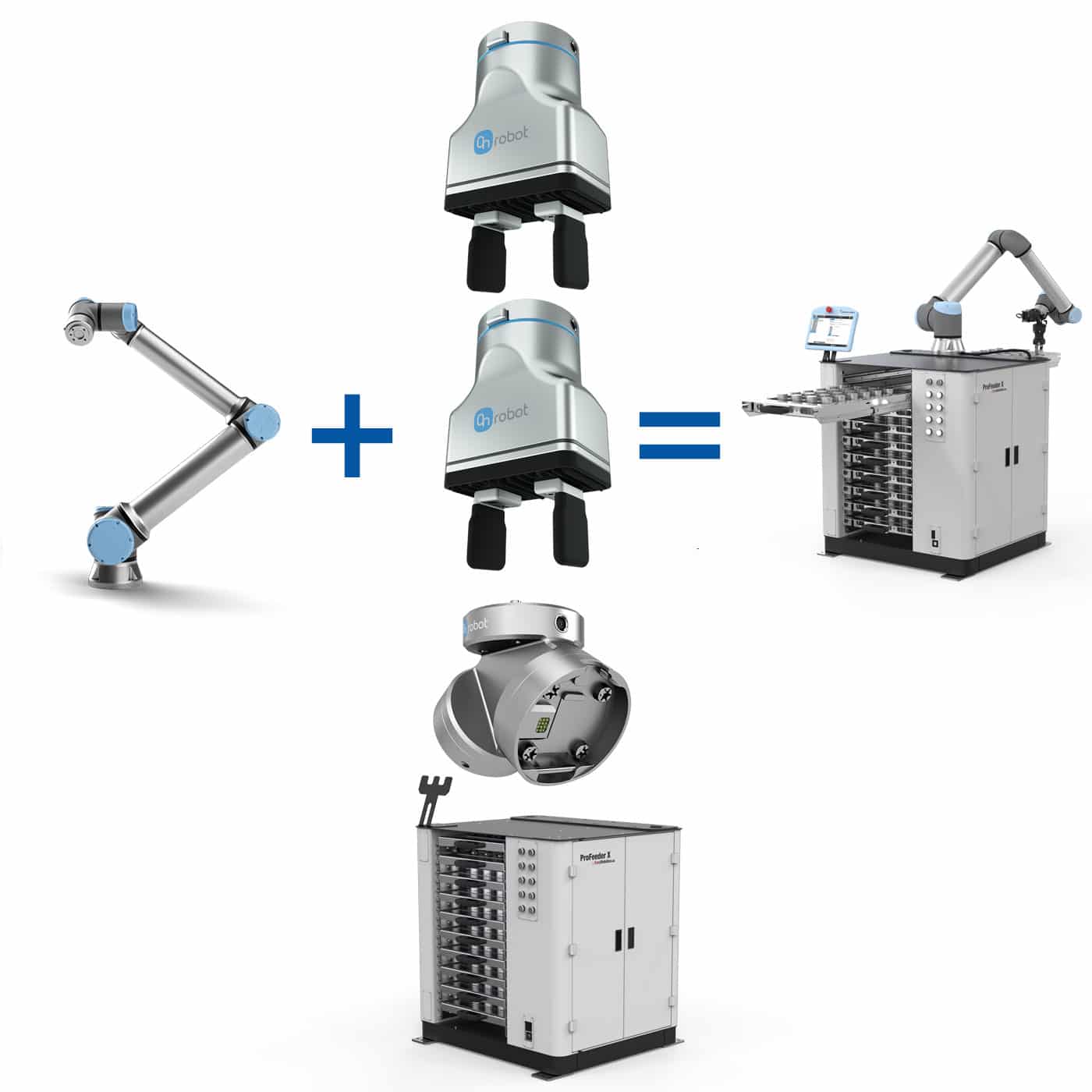 Finance options are available on full systems and accessories too. This example looks at a complete machine tending cell
£809.39 P/M (includes a 10% deposit)
£49,000 (Prices EX VAT.)
All prices based on 60 months