We're excited to let you know that our best-selling cobot just got better. 
For the same price, the new UR10e now offers a 25% increase in payload from 10 kg 12.5 kg.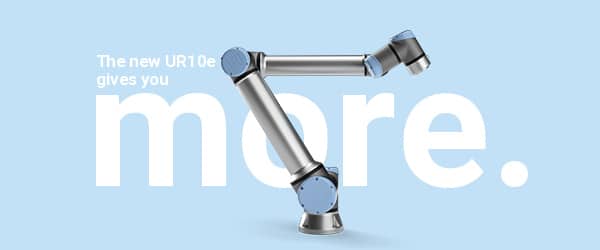 The UR10e is an extraordinarily versatile collaborative industrial robot, delivering both high payload (12.5 kg) lift and long reach (1300mm) which makes it well suited for a wide range of applications in machine tending, palletizing, and packaging.  With 25% more payload capacity, you can trust the new UR10e to do more heavy lifting. The UR10e is moving more boxes per pick, processing heavier workpieces, and using heavier tools – so you can boost productivity, improve product quality, and free up your workforce do what they're best at.  The UR10e is designed to improve a wide range of applications from machine tending to palletizing and packaging in almost any industry.